Distributed on 14 February 2023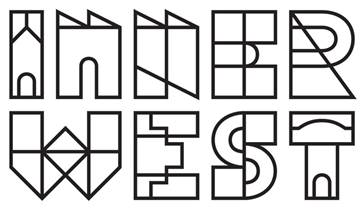 Council Meeting
TUESDAY 14 FEBRUARY 2023
6.30pm
Council Meeting

14 February 2023
MEETING AGENDA – PRECIS
SUPPLEMENTARY ITEMS
The following report appear as late item as information required for the preparation of the report was not available at the time of distribution of the Business Paper.
1 Mayoral Minutes
ITEM Page
C0223(1) Item 38 Mayoral Minute: Inner West BBQ for the Voice to Parliament 3
Council Meeting

14 February 2023
Subject: Mayoral Minute: Inner West BBQ for the Voice to Parliament
From: The Mayor, Councillor Darcy Byrne
MOTION
That Council:
1. Endorse the convening of the Inner West BBQ for the Voice to Parliament this Saturday February 18 at Petersham Park as well as the provision of in-kind support from Council including:
a) the opening of Fanny Durack pool for free public access;
b) promotion of the event through Council's communications channels; and
c) staff time in organising the event.
2. Further endorse the allocation of funds for an Aboriginal band to perform, the provision of audio equipment and the purchase of sausages for the BBQ. The funding of these costs, estimated to be approximately $10,000 is to be identified and reported through the next quarterly budget review.
Background
In January I wrote to all councillors with the following communication:
Dear Councillors,
I am writing to let you know about an event that I am going to initiate urgently under the provisions of the Act and Code through which the Mayor can progress policy decisions while the Council is in recess.
I have asked the GM to provide in-kind assistance for the convening of a community BBQ on February 18 at Petersham Park to build community awareness and promote information about the upcoming referendum. That support will include the provision of food and staffing for the BBQ itself, a sound system, free access for the public to Fanny Durack pool on the day, as well as promotion of the event.
Council has resolved unanimously to undertake civic education about the referendum and that program is very advanced. This event is an extension of that and is urgent as Indigenous organisations across the country have initiated a week of action in that week to start informing Australian citizens about the proposed constitutional amendment and the Voice to Parliament, in advance of the Bill enabling the referendum being tabled in Parliament in March.
I will table a Mayoral Minute at the first ordinary council meeting to endorse the actions which will already have been taken by the time we meet, as is best practice.
Please let me know if you have any questions about this. I will ensure further details are provided to you later this week.
ATTACHMENTS